Is your website SEO-friendly? When you launch a website, considering its impact on search engine optimization will help build organic leads and momentum you can spin off for potentially years.
Though it can take time to rank high on Google, SEO marketing strategies and SEO-friendly content is worth the investment. Once you're there on top of the competition, the exposure this can give means more sales, more revenues, and more market share. Make it easy on yourself. From an experienced London Ontario website design studio, here are a few ways to make any website more SEO-friendly.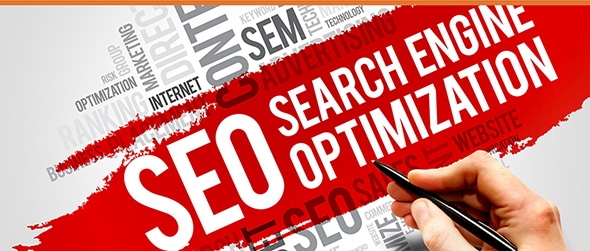 Keyword research
Keywords still play a fundamental role in where a website ranks. Unfortunately, many websites don't realize that keyword research doesn't end when you have a website complete. New keywords and keyword opportunities can come up any time. Find out what people are searching for, how competitive a keyword in, and target names or phrases relevant to your site.
Alt-tag all images
Search engines cannot read images or visual data. They need to be told what an image is. For this reason, every image should have alt-tags. Using strategic keywords in these images will help them and your website rank higher. Don't let any image go without an alt-tag associated to it. At the same time, you may also want to include captions on any images you include. This will also help associate your image with a keyword you're trying to highlight.
New content
When a website has a regularly scheduled blog and/or new content to post, this signifies to search engines to keep coming back to review your site. Every blog is also an opportunity to include keywords, provide value to a visitor, and keep your site fresh and active. These websites are those that get prioritized and which are included at first place on search engines like Google.
Use schema
Schema helps search engines read and represent your page in SERPs (search engine results pages). When a web designer adds schema to certain pages, services, or product listings, it enriches the appearance of this information to search engines. Then, when someone Googles for your brand, or a product or service you may be selling, detailed information is provided sometimes even including the image.
Fast loading time
Loading time impacts SEO in a big way. Search engines don't want to only feature websites including relevant information but the quality of a site's functionality also counts for a lot. If loading time's high, there's a higher chance a user will be disappointed and leave. If a page's loading time is fast, it's a sign the website is of a high quality, and is more likely to get views and appreciation.
Use secondary keywords
When creating a website, you may be focused on a handful of primary keywords. While this is great, you'll also want to ensure you're including secondary keywords. These may include location-based keywords, long-tail keywords, and more niche keywords. All of these can help your website be found by prospective customers and help you elevate your brand.
Make your website mobile-friendly
More users visit websites today on their smartphones than on laptops or desktops. Ensure your website's accessible in a mobile responsive design. Google, among other search engines, has a mobile-first search index which means that websites with a mobile-responsive design receive higher ranking than those who aren't equipped with the same adaptability. In the current landscape of SEO, it's an absolute must to have your website mobile-friendly.
Every website should be developed and designed to support organic SEO reach. All it takes is effort. Acquire unpaid search engine placements to help expose your brand to more consumers. For further help in SEO and web design London Ontario, speak with an expert at New Concept Design.