Making a customer from an Internet user takes tact, marketing, and a website. In many customers' eyes, you don't exist as a business in 2020 if you don't have a professional website. It's very important you have one. Here are a few of the reasons why.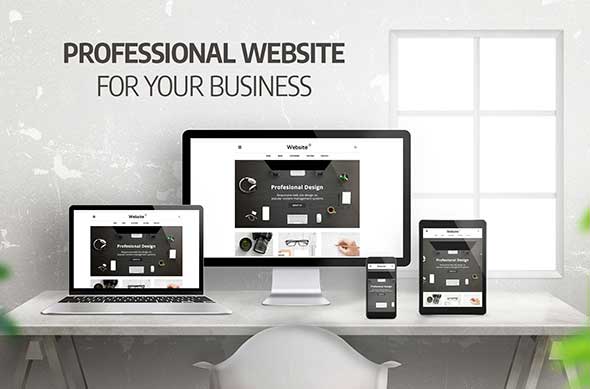 It's Your First Impression
For a lot of customers, a website will be their first impression of your business. When you don't have a website, this can say a lot about your company in the eyes of a customer. They're looking to find you, read about you, and learn more. The likely result of 'no website' is a customer moving over to a competitor.
A Website Communicates Professionalism
If you are a new small business, it's on you to establish your authority and legitimacy in the marketplace. A website does exactly that. It needs a strong, user-friendly design to boot. Over 57 percent of Internet users will not recommend a business with a poorly designed website. Connect with a local London, Ontario web design company that knows what they're doing.
A Website Connects You With Customers
A website provides exposure. Almost two-thirds of small businesses rely on their websites to connect directly to new customers. A website opens the doors to social media platforms like Facebook, email, search engines like Google, and more. It all builds around a website.
You Reach Customers On Their Smartphones
Over half of Internet users are browsing from a smartphone or mobile device. A mobile responsive website is a smart investment for this reason. A responsive site adapts to screen size. Users don't have to zoom in or thumb around your site for basic information. It's presented professionally, just as intended.
Customers Enjoy Researching
For new products they've never previously purchased, up to 88 percent of customers will research it online before buying it. A professional website should include a description of your product or services, benefits, any specifications, and a clear call to action.
Your Website Is Your Greatest Sales Tool
More undecided leads are likely going to visit your website than will visit in-person. A website's essentially a sales opportunity. It's your best chance of selling a new customer on you. Don't underestimate the sales resource that a website can be.
Your Equal Yourself to the Competition
Even if you don't have a website, we can guarantee your competition does. Chances are the most successful players in your market are all set up with results-driven, high-performance professional small business websites. If you want to compete and increase your market share, you've got to be visible. A website gets your foot in the door.
You Give Customers Accessibility
We all have regular business hours. A website doesn't. Your website is up 24/7. It's always there, preferably with contact information that allows customers to reach you. Someone from your target audience can come and get their answers answered, browse your website, and sell themselves on a product or service without you having to be on the clock.
You Aren't Relying On Another Platform
You might think all you need to succeed is a Facebook account, an Instagram profile, or a professional email. You're relying on another platform if you believe this. These platforms have changing looks, algorithms, and rules. A strategy that works today might not work a year from now on a platform like Facebook. We've seen this before. To build a long-term business, you need a platform you fully control – that's a website.
Are you looking for web design in London, Ontario – call New Concept Design. Every small business deserves a professional website to establish them online, sell products or services, and distinguish themselves from other competitors out there.