For the best SEO, more websites are implementing a Google AMP framework. This is with the hope of it producing faster page speeds, more visibility on Google results, and a more appealing site to search engines.
There are pros and cons to AMP, however. It isn't necessarily the right choice for every website. Here is a little more into what AMP is, how it can be applied and used, and the Google SEO advantages that come with it.
What is AMP?
AMP means 'Accelerated Mobile Pages'. They represent mobile web pages designed to be lightning-fast. AMP prioritizes the user experience with an optimized basic HTML page, stripped-down and simple.
How AMP works is that when AMP is available, a user sees the AMP version of a web page as opposed to the desktop page.
The goal of AMP is to make pages easier to browse, faster, and better all-around for the user.
The parameters of AMP are restricting CSS to 75KB/page, limiting Javascript to 150KB/page, and eliminating unnecessary elements from the rendering path.
AMP is not Google-specific. It is an open-source project supported by WordPress, Bing, social media sites like Twitter and LinkedIn, and other stakeholders. Google is the primary code contributor, however, which is why it's often referred to as Google AMP.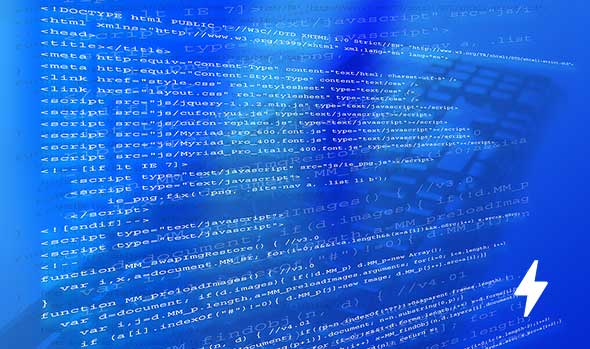 Pros And Cons of AMP
Pro – AMP produces a faster web page speed on average.
Con – AMP requires your website to be stripped down to relatively basic HTML. You're restricted with what you can do on a site with AMP.
Pro – AMP demonstrates to Google that you are prioritizing the user experience and mobile web pages.
Con – AMP is criticized by some industry insiders for being an example of Google exerting its influence over how websites are coded and is an overreach on their part to control websites.
Pro – Due to the restriction in data required on a given page, this reduces data consumption and improves server performance.
Con – AMP can be a burden to implement. The AMP standard is also evolving, like SEO algorithms and other standards. This can mean excessive time spent occasionally updating and re-coding page after page.
Pro – A fast-loading web page is a major ranking factor for SEO. AMP, for this reason, is advantageous. When done right, it's like night and day with the differences in page load times. This extends to further pros, such as lower bounce rates and more conversions.
Pro – More visibility in Google search results accompanies AMP, with a lightning bolt icon.
Should I Consider Implementing AMP?
A web designer must weigh the benefits of AMP to the work that comes with implementation and maintenance.
It is worth it to consider implementing AMP. It can help your SEO results in a big way, driving impressions and helping to highlight your site in a user-friendly way. Unfortunately, it does potentially limit one's creativity with their web pages and arguably dilutes brand identity in search engine results.
A skilled web designer and SEO specialist can provide insight into whether AMP is right for you. Certainly to most, the pros are preferred over the cons. Google AMP remains a standard growing in popularity and continues to be widely adopted.