Mobile is not only where the Internet is going but it is where it is. Desktop websites are out. Mobile-friendly websites are in.
Web design has had to adjust, as have the expectations of small business owners seeking a website.
As beautiful and valuable as a desktop site is, a mobile-responsive website is necessary to achieving success in 2021.
No longer an emerging trend some can ignore, there are many reasons to have a mobile website. Here are just a few of them.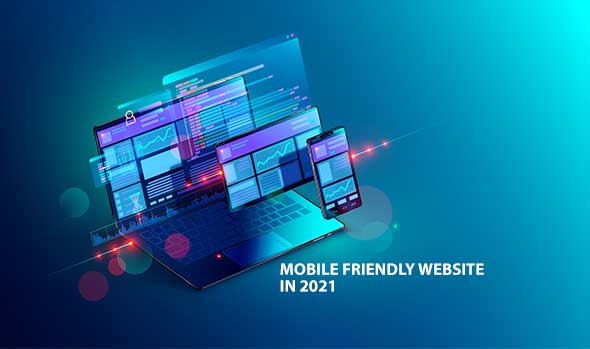 Increase Web Traffic
A mobile-friendly website adapts your web design to mobile screens which opens up the possibility of reaching more people.
On smartphones. On tablets. On any mobile device. A desktop website looks atrocious in this form. A mobile-friendly website, in comparison looks stunningly perfect.
Furthermore, the number of people using devices like desktop computers and laptops is decreasing at the same time the number of smartphone and mobile device users are on the increase.
When a website opens itself up to the maximum audience it can reach, you run a better chance at maximizing web traffic as well as clicks, likes, shares, and sales and revenues.
Better Search Engine Ranking
SEO is guided by algorithms. Every search engines has its own algorithm. As consumer behaviours change, these adapt into new formulas that guide where websites rank.
In SEO marketing, we target all aspects of these algorithms and a huge component is the prioritizing of mobile-friendly websites.
Google and other search engines want users to have the most accurate, easy-to-use websites given in response to queries. A mobile-friendly website is considered more valuable than a desktop website that's strictly meant for desktop screens.
This means a website is in a better position to rank higher – without doing anything else – by having a mobile version to index. Most importantly Google predominantly uses site's mobile version for indexing and ranking.
If you aren't taking this step in SEO, you could be working twice as hard as you need to to ultimately rank lower than what you deserve. Mobile-friendly websites aren't just the future. They're highly-valued today as a key indicator of a site's ease-of-use.
Builds Credibility
A mobile-responsive website helps a business build credibility. It shows you are up-to-date with current technology.
Every smartphone user has opened a website at some point that was strictly a desktop-based design. They look old and outdated. They're also very difficult to browse and sometimes impossible to do so.
The more difficult it is to use a website, the less likely a user will remain on it. The general smartphone user is accustomed and expecting mobile-friendly websites. Ensure your site's responsiveness is on par with this expectation.
As your choice in London, Ontario mobile web design, we offer adaptive, fluid design that builds credibility, increases web traffic, and maximizes organic traffic via search engines. For more information on dynamic, responsive mobile websites, contact New Concept Design today.