Fifteen years ago, if you were to ask the average web design company about whether you need website security or not, the common answer you'd hear would be, "Unless you're an eCommerce site or a site storing sensitive information, you probably don't need it."
Things have sure changed! These days, any reputable website will want at least an SSL certification to their site. To not have some sort of website security installed communicates to visitors that you do not take security seriously and that has the potential to leave customer information exposed.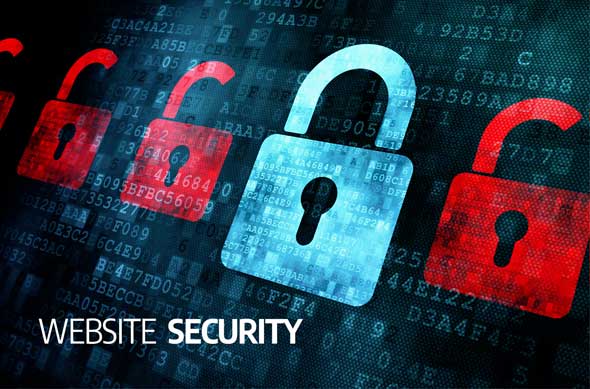 Why Is Website Security Important?
It's important for visitors to trust the websites they are visiting. An SSL/TLS certificate signifies trust and reliability, and provides no doubt to a customer that their information is going to be protected.
Although SSL certificates are not strictly for online shopping websites, they serve as one of the better examples as to why you want this level of security in place. If you're asking for a consumer's financial information directly on your site, a non-secure site is not an option. A website security certification confirms your website has data encryption in place and the appropriate authentication standards are met. Even for a site that is not selling direct to consumer, this is highly important.
Do I Still Need An SSL Certificate If I'm Not An eCommerce Website?
If you use Google Chrome, browse a few different of your favourite websites. You will notice SSL certificates on most of them, if not all.
Chrome indicates when a website is non-secure. Google highly values website security and across its many services, it prioritizes featuring websites with security included. If your website does not have an SSL certificate, it has a negative impact on how it's perceived by Google which also impacts any SEO campaign you may have going on. Some browsers may even partially block your website if its security is called into question.
In the past few years, Google has continued to release new policies and updates that continually prioritizes website security.
For sites that do not yet have a security certification applied, it's going to become a very frustrating time. Since July 2018, Google Chrome has begun to highlight websites that are not secure. They display a warning to any user trying to access a non-secure site, effectively discouraging users from these websites. For a business, this means lost customers and forfeited revenues.
Can A Website Survive Without SSL Certification?
Even if your website is completely void of any perceived security risk and does not have the intention of procuring the personal information of its visitors, if you do not have a security certificate in place, your website will be marked as a risk.
That can have a dramatic effect on how your website and brand is perceived by customers. Just imagine, if that's their first impression of your website. It's highly unlikely they'll want to continue doing business with you.
As we continue to move towards a future where Internet security is a higher priority, websites that don't have security certificates in place could very well end up hidden from search engines, social media, and other platforms that they would otherwise be featured on. This is something to think about for sites that haven't opted-in on website security protocols and SSL certification.
More Reasons To Consider Website Security
SSL verifies your website's identity. An SSL certificate authenticates you. To obtain this certificate, a website is required to verify its identify. Many users know this. It proves you are who you say you are, quite similar to how there are 'blue checkmark' verified accounts on Twitter. Having an SSL certificate also reduces the likelihood of imposters, fraudulent activity using your website, and preserves your reputation.
SSL certification improves the speed of your website. In the past, the addition of an SSL certificate was perceived as having a slow-down effect on website speed. The truth is HTTPS has made it so that websites can load much quicker. This has tremendous advantages in terms of SEO ranking, internet marketing, and converting leads. In this regard, an SSL certificate will work to improve website speed rather than take it away.
SSL certificates protect against phishing attacks. There's been an uptick in phishing attacks in recent years. These scams, unfortunately, are highly effective and not very difficult to launch for hackers. By impersonating a website, a scammer can obtain passwords, payment details, and other personal information. If your site has a validated SSL certificate, however, this confirms your website is genuine and not fake. It reduces the likelihood of a phishing attack and protects your users.
For more information on how to set up website security and SSL certification for your site, speak with a representative at New Concept Design today.