Shared hosting is an inexpensive solution that looks great on the surface, and is offered readily to small and midsize businesses. Although a lot of new website owners are tempted to go with shared hosting, you eventually find out what so many others already know. Shared hosting can be a source of many problems.
Your website could be blocked due to action of other users on the host;
Your hosting may be less secure;
You may experience more down time; and
There is a higher risk of data loss.
What is Shared Hosting?
Shared Hosting is one of the many types of hosting in which your website shares one physical server and all its resources, mainly memory and bandwidth with multiple other websites. One server is set up and on it are tons of websites, including yours. Hundreds of websites could be on the same server, believe it or not.
There are lots of reasons why small businesses choose shared hosting, including its affordability and availability.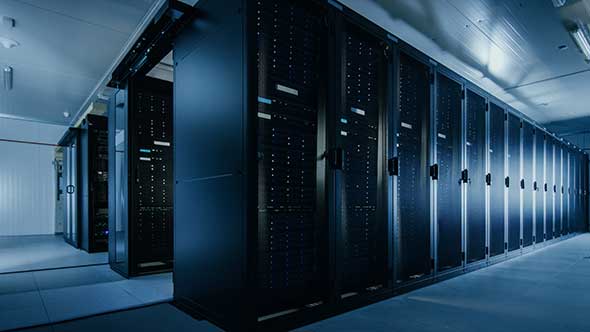 Problems With Shared Hosting
There is a long list of shared hosting issues a small business can run into when using this type of hosting:
Limited resources are available. You have to share with lots of other websites. Your website could have limited functionality when for example, one of the websites gets a lot of traffic.
The most common issue with shared hosting for businesses is how slow it makes your website feel. This, again, ties into those lack of resources, as you share space, memory and bandwidth with everyone else on this host.
You are open to hacking and other malicious activities on a shared host. If any of the websites on the server is compromised, it could open the door for them to get to your website and either access your data or install malware or viruses.
You are also open to blacklisting. As you are on the same IP address as everyone else you will be blacklisted for SPAM actions initiated by other user on your shared host.
You have no control over server environment meaning software upgrades, patches may impact your site and hosting company will not be able to change the environment to suite your needs.
There are many other issues, but to summarize the most important ones are:
Reliability
Resources overuse
Availabilty
Security
Lack of support.
Why VPS Hosting is Better
VPS hosting is an alternative to shared hosting. VPS hosting stands for a 'virtual private server' and it's a next step when it comes to hosting. It runs its own copy of an operating system (OS), and have dedicated memory resources. And it is only slightly more expensive than shared hosting.
Recently VPS has become one of the most popular hosting services for small and medium size businesses. Larger companies usually opt for dedicated servers.  This way, companies get their own dedicated resources on a server at an affordable price.