It's not often that we get time to slow down, look around, and really take in everything accomplished. Things move so fast in the web design and online marketing space that at New Concept Design, we're always investing our time in staying on top of our clients' needs and ensuring we're capitalizing on every opportunity to grow their business. This year's a very special anniversary for us, however.
New Concept Design is celebrating its 20th year in the web design business this month. As a London, Ontario web designers, we've helped set up countless businesses' websites, handling additional needs such as app design, hosting, security and printing as well. In our own community of London, we take pride in having helped small, medium business owners and entrepreneurs as well as organizations empower themselves online in a space where our expertise is put to good use.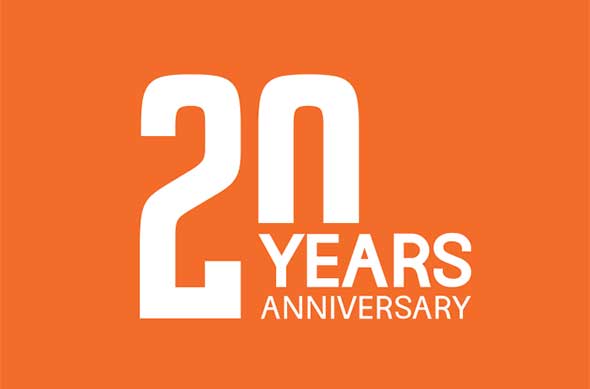 Web design is a challenging trade because not only is it in a constant state of what's trending and what isn't but at the same time, each and every industry and company are different from the next. For example, web design for roofing contractor is not going to be the same as locksmith web design, nor would it with construction company site design, packaging or manufacturing web design, lawyer web design, or anything else. It takes a keen eye, expert skill, and willingness to learn and communicate with a business owner to nail down what's the most effective set up for their brand.
In our years of doing this, our primary objective has always been to use our skillset to help elevate others in the London, Ontario business community and beyond. We are very happy to have done so with a select collection of brands. As we continue to expand out skillset, we've also built several web-based applications, including content management systems (CMS), customer relationship management (CRM) systems, eCommerce websites and systems, mobile responsive web design, WordPress web design, and more. We've always tried to over-deliver with our customers, ensuring every online web design or marketing need is met.
In two decades, we've helped brands establish a web presence, grow their online lead generation, increase their conversation rates, grow their businesses through making product available online through eCommerce and social media channels, and more.
As we've grown, so have our clients and to all of them – past, existing, or future – we send a big thank you. As one of London's top web design companies, time has certainly flown by. We look back on the past 20 years with fondness and remain committed to continuing to serve our clientele in the months and years ahead.
If you're interesting in learning more about our services and how we've come to be the top name in London, Ontario web design, speak with a New Concept Design representative today.