In London, Ontario, web design services from New Concept Design are highly sought after. Consistently, we're a go-to for small businesses, contractors, entrepreneurs, and start-ups.
We have helped brands set up websites from the ground up as well as helping established websites revitalize their brands with all-new top-to-bottom custom designs.
Why we're so popular as a website design company in London is because of our results. We don't guess. With each of our clients, we sit down with them. We take the time to get to know their values, their long-term brand objectives, and their audience.
Culling together a lot of research, we use all this to put together a custom website that's designed for unlimited growth. Here's a few other reasons why we're relied on by London, Ontario businesses who need a website.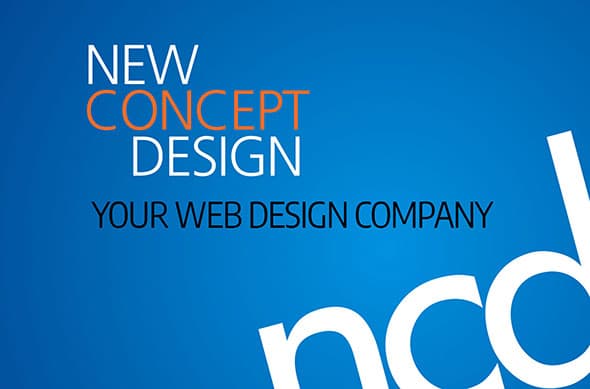 We're an all-in-one service
When you sign up and partner with New Concept Design, we work hard to be an all-in-one solution in web design and website management. That's why we provide web hosting as a means of keeping your site fast, online, and reliable. We also engage in mobile app design and print design services, which can help market your business online and off in innovative ways.
Customizations to your needs
Your business has needs that need to be met, one way or the other, on its website. We customize applications and websites according to how you want to use them. Some of the websites we've worked on have pulled from our expertise in Content Management Systems (CMS), Customer Relationship Management (CRM) systems, WordPress designs, mobile responsive design, and eCommerce sites.
Have the oversight you want
Do you want to be able to post blogs? Do you want to sell products online and be able to control what's available or not available in your inventory? Do you want a website design that facilitates customer-brand interactions? When we sit down with you and get your input on the functionality you want to see from your website, we put ourselves to work to make it happen. We can make almost anything work, designing the look, feel, navigation, and functionality according to how you need it.
Connecting you to digital marketing
As a brand, you're going to use your website as a hub for all Internet marketing and online reputation management. It's the first step to getting your brand online. With us at the helm, we will set it up with the social media links you want, ensure it's keyword optimized and search engine optimized, and ultimately, give you the best platform to get you started with.
SEO
We invest a lot into making sure customers can find your website. We use advanced SEO techniques, local geographic-based SEO strategies, and give your brand the ability to be found by customers in need of your service. So when a prospect Googles a keyword relevant to your business, your company's website comes up and there you go with another lead, another sale!
All of this is to give your brand every resource it needs, from a website design perspective, to succeed. New Concept Design website design in London, Ontario has gone on to generate massive sales growth, lead generation, and brand building for our customers. Contact a representative today for more information on how you can join them.